Red Tag Days are back at Burlington Toyota!
Our biggest sale of the year is back! During Burlington Toyota's Red Tag Days, you can drive away with a great deal on all 2022 Toyota models, like the RAV4, Corolla, or Highlander -- all also available as Hybrids! Contact a Burlington Toyota representative for full details and to book your test drive today.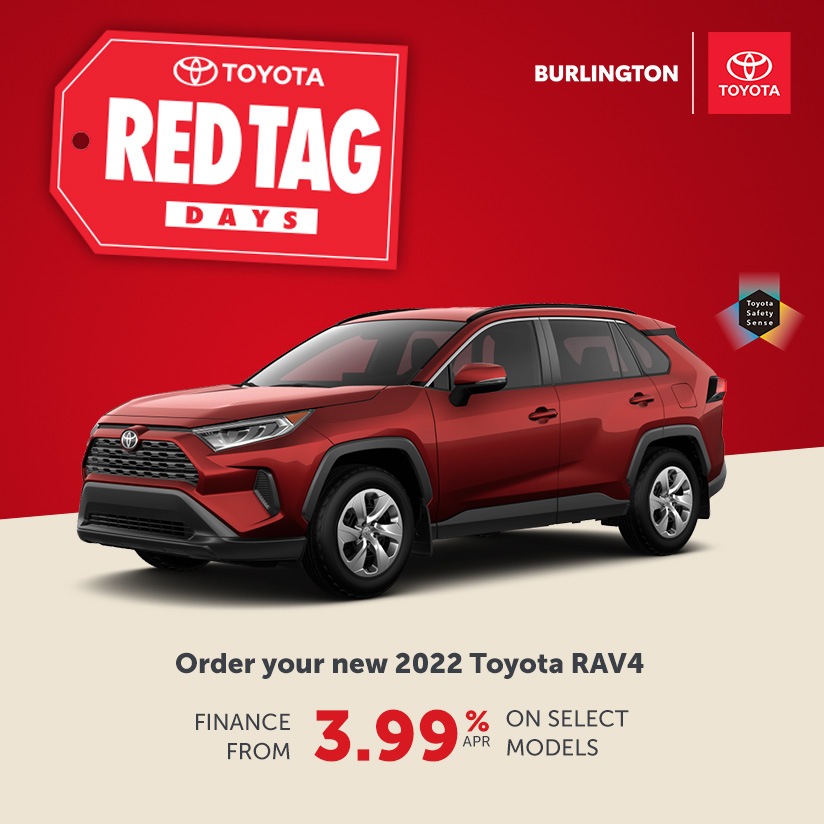 *Full pricing details and eligibility at www.toyota.ca. Efforts have been made to ensure the accuracy of the information presented above, though pricing, equipment, or other details may change at any time without notice. For more information refer to Toyota Canada's website, or consult the vehicle's owner's manual.

See Burlington Toyota for full offer details.